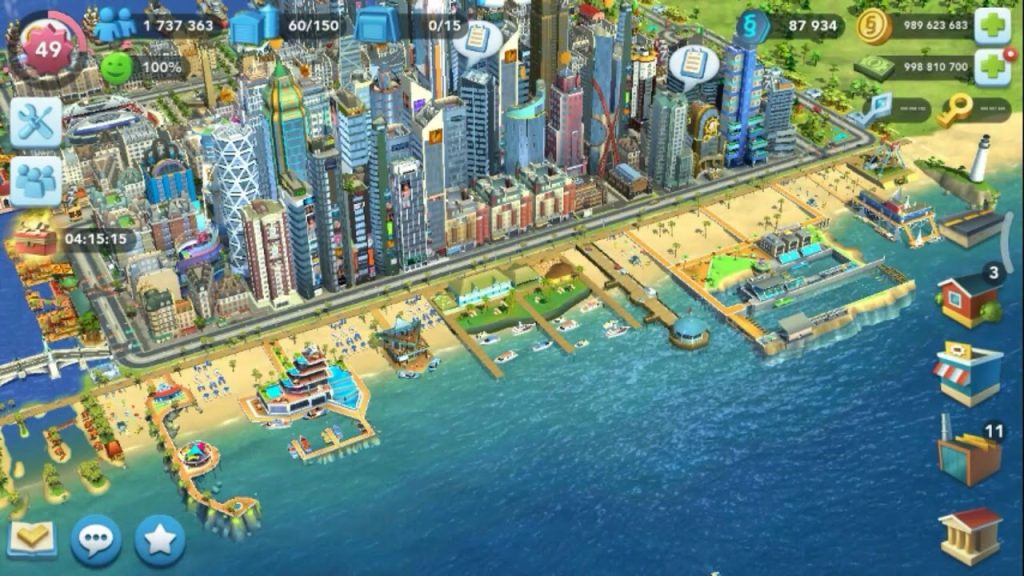 Is gaming a good way to relieve stress?
Dedicated Stress Relieving Games and apps like Happify, and Personal Zen are some of the best fun stress management activities. They are good best DIY stress relievers.
Reasons –
First of all, you don't have to take any medicine, which should be the last resort to destress yourself. Secondly, stress relieving games online is at your fingertips and mostly always in your pocket. You don't even need something like a yoga mat and a water bottle to detoxify yourself! Just click the phone or the tab and you are almost at a happy place.
And we are not exaggerating in saying that games are good stress relievers. The most important thing is to choose scientifically proven anxiety calming games.
If you end up playing games like pub-g or road rash then there is a risk, you will end your day with disturbing levels of neurotransmitters like Dopamine, Norepinephrine, and Serotonin.
So get yourself a dedicated designed stress relief game and not anything which pops as an ad.
What to Play when you are Stressed? Quick Links
What Exactly Is a Stress Relief Game?
In the midst of all the technologies creating more stress, and fashion and political turmoil ranking as news headlines, you just need a little something different.
A Stress Management Game or an Antistress Game eliminates unwanted thoughts from your mind and lets the soothing ness and positive vibes flow into your psyche.
Stress Relieving Games are specifically designed to cope with stress. So what makes them different from other games that you play? –
Well to start, all the stress relief game's components are designed to enhance positive chemicals and neurological responses. The music, the theme, the colors, and the design are all creatively to selected to promote mental wellness.
Generally, these games have a light genre like coloring, engaging in music, or building cities. There is not much heed given to scores which enhances competition and ultimately stress.
Nor there are timers where you are forced to complete a level in a limited time. You just relax and enjoy the activity at your own pace and place.
The colors are bright and light like green, off-white and bluish shades. These trigger neurochemicals which further soothe your minds and souls.
It is important to note that you need to download games from safe platforms like amazon, google play store, or apple store. All games collect and share your data with the respective developers.
And it is very risky to open up about your mental activities on the open net. There are numerous ways people can exploit you. Be it financially or emotionally. Better safe than sorry.
Did Science Prove the Effectiveness of the Stress Relief Games?
Overall gaming is known to reduce stress, be it a specifically tailored stress relief game or any other physical or online play. It gives your mind a change from the overall surroundings and stressful environments.
But due to a rise in mental health problems, many doctors and psychiatrists have come up with scientifically proven Stress Relieving Games. They can help you in coping up with mild to even severe anxiety and depression issues.
Games like Happify and Personal Zen have a 90 percent success rate. And this is not just for these two – other games like Animal Crossing, Pigment, and SimCity too can elevate your mood real quick and give your mind that much-needed break.
What are some games to help with anxiety?
Below we have made a comprehensive list of 11 Best Stress Relieving Games and apps that are definitely going to have a positive effect on you.
Some of these games like Happify and Personal Zen even have scientific findings to prove their effectiveness. They will give you post-gaming stress levels to monitor how much good you did after engaging in the game or the activity.
Try them out and best of luck managing your stress and anxiety.
# Best Stress Relieving Games Series
We rank Animal Crossing: New Horizons first in the 10 best stress relieving games list. The reason – it has almost all the positives from all the other games coming later in the post.
It has been featured in many huge publications such as Wired, The Verge, etc. The sad part is still a lot of gamers don't know about it much, which may be due to a lack of marketing.
Animal Crossing is a series of 8 games so far. It has been developed by Nintendo Switch. New Horizons is their latest and by far the most advanced and popular addition.
So what is this Stress Relief Game about?
The game is based to promote a Simpler life, living on a distant island. You are not in the US, UK, Paris, or Asian Countries background. You are positioned just far away from the world, making the desired island paradise just by yourself and for you own self.
It has been designed to develop real-time social simulations with nature, especially the animals, and hence named Animal Crossing.
The landscapes, fountains, waterfalls, open grounds, cute animated animals, and serene music are the stress relievers and the real deal in reducing anxiety.
The subtle, soft and not-so-dark colors give relaxation to your minds and eyes with soothing and calm music having the sounds of water flowing, waves crashing, birds chirping and the breeze flowing.
New Horizons has 24 real-world hours changes. It has days and nights, and hours and minutes. And different surrounding settings change with the seasons.
You have to do a lot of fun stress management activities to build yourself a better home, all the while maintaining the whole island. And for the interaction you have animals!
There is so much in the game, that at no point you will feel repetition. In fact, you can customize each and every element of the island, including the furniture of your garden and the clothes that you or your animals are going to wear.
And this is one of the key elements of anxiety relief games. As the gamers experience new backgrounds and engage themselves continuously in new activities, the game does not boost the stress levels and on the other hand, eliminates it.
With the New Horizons, there are many new features and mechanics, for example, nook miles, nook phone, etc which makes the game even more exciting.
We believe that this is the Best Stress Relieving Games Series. It has almost all the relaxing anti-stress elements which you will find distributed in other following games like Sim City or Pigment. Shrug off the stress and relax by playing it –
# Fun Stress Management Activities
Happify is a program that focuses on our emotional well‑being reducing anxiety with fun stress management activities with games being one of those.
The concept is designed and endorsed by 28 renowned scientists and phycological experts all around the globe. Happify is featured in some of the best magazines like Forbes, The New York Times, and Today.
One of their findings claims amazed us a lot. 86 percent of Happify users were reported to feel a positive change in their mental health in just two months (check the image below – image credit – happify.com)
So what is this Stress Relief Game/Program about?
Happify has a lot of stress-relieving activities and is not limited to just games. Games are an integral and important part of these activities though.
You are asked a few questions before you can start. The questions are very open-ended and easy to select. After that, you land on the register yourself page.
The most important question is – What does Happify cost?
The good news is that Happify program does not cost anything for it's basic version. As you move to advanced options, like therapy and personal trainer, then they charge —$11.99 monthly. If you opt for a semi-annual or annual subscription then the charges go still low.
The anxiety-calming games incorporated in the program are indeed pretty helpful. Some of these even put your character live in the game. For example, while playing Mario, you yourself become Mario, hitting blocks and moving ahead.
Watch the YouTube tutorial on how to use the Happify app to play anti-anxiety games.
# Best Stress Relief Game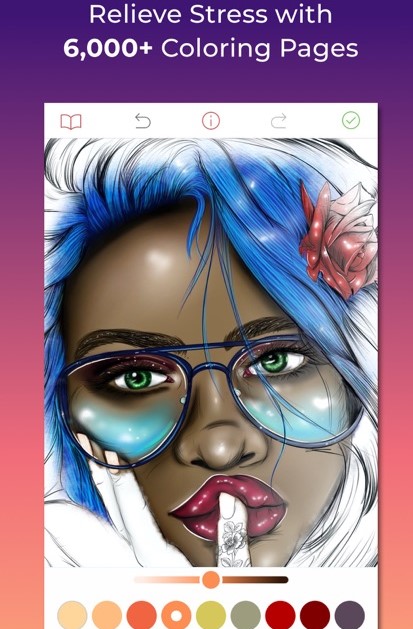 Colors are long known to elevate moods. Every color is associated with some positive (mostly) vibrations producing chemical changes in our bodies.
There are several color games in the market, all claiming to be antistress games. However,, we did not find anything like Pigment.
For example, there is a very famous game INK, which works on coloring dark rooms for light, and then finding enemies and killing them. Then there is BLUE and Colorfy – both of these games being almost equally famous.
But in our opinion, these miss the whole subtleness and independence, necessary to build relaxing online games.
So what is this Stress Relief Game about?
Pigment – Color Your World is a stress relief game just focusing on color therapy. And it is one of the best ones out there. It is our personal favorite. The only issue being it is only available on Apple. They are yet to release it on android.
The game is designed by pixiteapps – which focuses on enhancing your creativity. They have many apps – but nothing like the Pigment.
The pigment has more than 6000 pages featuring intricate art forms. Only the designs in these pages are the best stress relievers, leave alone the colors.
There are multiple brush forms and unlimited colors to splash around. They have watercolors, oil colors, crayons, sketch pens, pencil colors, and whatnot! You can even join their color community and showcase your art around.
The best part is the Pigment Board Game. If online or computers is not your style, then you can order a physical version of coloring games. And believe us – the board versions are the best of all the Stress Relieving Games mentioned here. We have put the button if you want to purchase board coloring games below.
# Scientific Stress Relief Game
Personal Zen is another app featuring antistress – relaxing games and activities. It is an alternative to happify with some differences.
This app is designed to enhance your focus and mindfulness, which are severely lacking in modern-day lifestyles. We are always obsessed either with our past or planning for the future. We miss the "now". And it is the most important element!
PZ provides neurobehavioral interventions, training our brain muscles to focus on the present. And once your brain is programmed that way, happiness, wellness, and relaxation are guaranteed.
Personal Zen is the brainchild of Dr. Tracy Dennis Tiwary and is backed by 20 years of clinical and scientific research. So it is quite legit.
Gamers say that you will feel the positive effects within minutes of engagement! And this is what makes it in a way better than Happify.
Happify builds positivity and reduces stress gradually and more effectively and permanently. Personal Zen works immediately but this does not mean that its effects are not lasting though. For better results, you have to use the PZ for a few minutes every day for at least 4 – 5 weeks.
It is the best of all the stress relieving games and apps reviewed in this post. But we did not rank it first because games are a part of the app and not a totality. And here our main focus remains stress relief games.
Personal Zen is like digital therapy and hence it is serious stuff. Clinical trials show that patients with mild to severe anxiety and distress issues felt relief to a great extent after engaging in fun stress management activities.
The app is not just for kids. In fact, the recommended age is 13+. And for better results, you are expected to use Personal Zen four times weekly for the first month.
4 times a week for at least 4 weeks to reduce symptoms of anxiety and distress.
# Best City Planning Game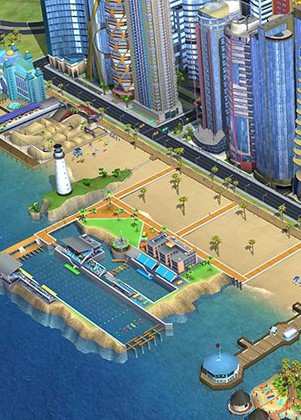 Simcity – Build The City of Your Dreams is our favorite among all other best stress relieving games reviewed in this post. And talking about stress relief – the game really hits us.
Just imagine the vicinity in which you are living right now. Half of your daily life stress generates by garbage, pollution, and a nonfriendly neighborhood. What if you are given a chance to redo everything built?
SimCity allows you to build your own city. You can position the houses, hospitals, gardens, and libraries wherever possible. If you find something not properly placed or disturbing, you can dump the whole structure and build it again.
All this allows you to at least electronically live in a place where every single square foot of area is designed and controlled by you.
But it does not end here. To make it more exciting you can play it with your friends and cousins, visit their cities, and make investments there.
SimCity is developed by Maxis, an online gaming giant and a subsidiary company of EA (Electronic Arts). Their concepts are superb, but more than their concepts, their graphics and the incorporation of reality are what make them stand out.
Following SimCity, many other city-building simulation games were developed. Famous ones are Skylines – 2015, Tropica 6 2019, and Surviving Mars 2018. But this is one of the best anti stress – anxiety relief relaxing games from Maxis and at least it works for us.
# Anxiety Relief Relaxing Game
You will find music as one of the main ingredients of stress relief games. Soothing music does half the wonder in destressing. Music coupled with magic and fantasy land and biblical creatures can just plunge you out from the emotional stress debris.
Disney Fantasia Music Evolved comes from Disney and you can imagine the graphics and the colors and of course the background music within. They are just the best in developing fairylands.
Fantasia Music is a 2014 game inspired by the "Fantasia" animation movie. The movie was not that great a hit and corresponding to that Harmonix developed it into a destress game.
This is a motion-controlled music game, in which you enter Yen Sid, a sorcerer's magical land. You continue playing along with some of the best magical charms and musical melodies and take on your enemies increasing your power all the way through.
The game has got a good response in comparison to the movie on which it was built. But in our opinion, of all the stress reliever games this one fits best for teenagers and females who are mostly exposed to study stress and campus life problems.
Patients experiencing OCD issues and other hyper-stress problems should try other Stress Relieving Games Series and apps like Happify and Personal Zen.
There is one issue with Fantasia though – you can only play it on Xbox One or XConnect. You cannot get this on android. Basically, you have to pay some 8 dollars to play it. There are game passes on XBox which can make the game further cheaper.
If you want an alternative to Fantasia and something in the music genre then Harmony: Melody Mirror is also recommended. Users believe that it has been a major anxiety reducer for players.
# Game of the Year 2015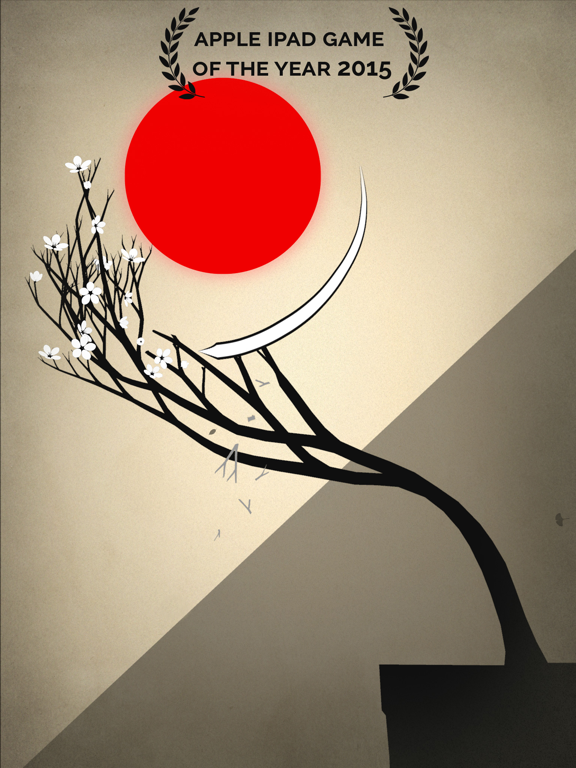 Prune – Cultivate what matters. Cut away the rest. – is a very famous anti-stress game with 100k+ downloads on android alone. It has been designed by Joel McDonald who is known to develop many interesting yet simple games.
The concept of Prune is simple. You have to cultivate a Bonsai Tree by cutting off the not needed branches. As you cut off the branches, the tree will grow until it reaches the lighted portions of the screen.
As it reaches the light, flowers blossom and that is how you collect the points bringing an end to the level. Then you move to the next level and so on. Simple!
Because of its simplicity and creativity, the game got awarded the Apple Ipad Game of the year 2015.
The game has some important psychological elements associated with it. Growing the Bonsai tree is related to your own inner growth. Cutting or Pruning the overgrown branches and stems is related to letting go the unnecessary stress, anxiety, and depression.
Reaching the light where flowers blossom is related to the fruitfulness in all your activities. And lastly the flowers of happiness which it brings. So all in all Prune is a valuable addition to the stress relief games.
Soothing music plays in the background with a monochrome color base design. According to prune's official website, monochrome helps you relax better. However, we have our own scientific research on the expected color grades for stress relieving games.
Prune costs you $3.99 – which is the same on all the platforms. However, we suggest you buy it from amazon as there are other gaming benefits and discounts.
# Anxiety Calming Game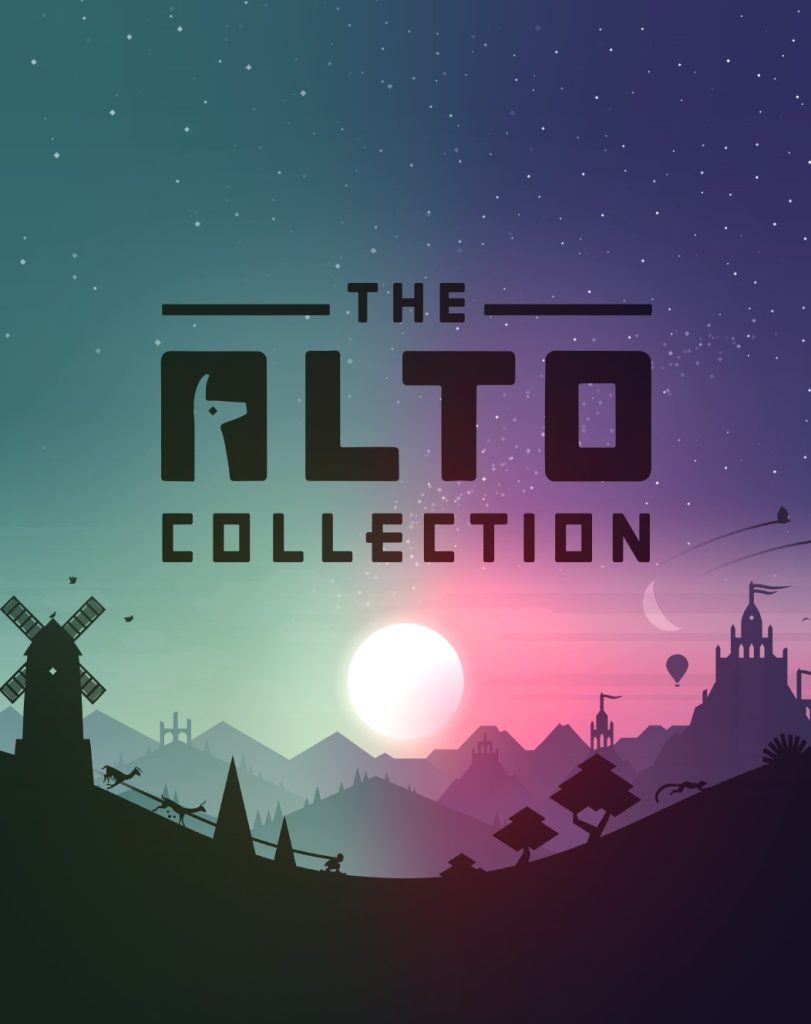 Alto's Games Series is a collection of the Alto's adventures and the Alto's Odyssey. Both of these have been rated as calming games for anxiety by many users.
The reason is the extraordinary graphics. Both the games use a display of vivid yet sharp colors and images that strike positive chemical impulses. The canvas of the game is sand dunes and all the life there.
You will find vast empty sandy landscapes, canyons, temples, and huge towering dunes. The music is also simple but we felt that some extra notes need to be added to make the games more engaging.
The main theme of the game is sandboarding. Alto is the character that sandboards according to your directions. The game is simple without any advanced controls. You just have to tackle the twists and turns and keep a check on the landings and the speed.
Alto's games series have won many awards. in 2018 it was the Apple design award winner and Silver Winner Google Play. It has remained in a lot of nominations too. Many gaming review apps and websites too give Alto a perfect 5.
Most of these nominations and winnings remain in the design and visual arts category. The music too is quite soothing and pleasing. Its graphics and music are the actual stress relieving and calming factors. Other than this concept wise we did not find it to enhance the happier chemicals much.
And also we found the Odyssey more pleasing. Below we have embedded a video that will compare both the games to you. Check it out before finalizing your selection.
# Our Favorite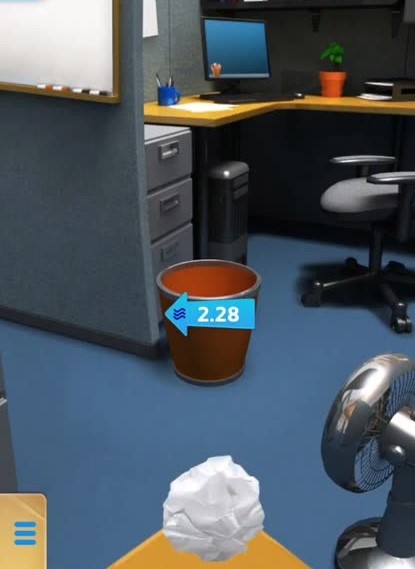 Paper Toss is a fun yet very simple stress relief game online available on every device. And we really love it. It's a great time pass and an actual stress buster.
The game is simple. It sets in an office and enhances the idleness and laziness of any worker. You are sitting in an office and you have nothing to do. Or you are tired of working from a very busy day and want some idle free me time. What will you do?
You will crumble pieces of paper and start flicking, aiming at the dustbin. The more trash lands in the bin, the more points you score. It's just refreshing and you never get bored of it! In fact, throwing away paper trash seems like a great time pass.
To add flavor, there is a fan which makes the aim even more competitive. So you have to take the air and the speed into account before you toss the paper into the goal bin.
As you advance into levels, the stress relief game gets more competitive and exciting. There are fans at both ends or other features which will require you to aim more precisely.
Paper toss is one of the most downloaded games to reduce anxiety and stress in the US – particularly work and office stress. You will find it in almost every android and apple iPhone.
And the fact that it is free and very light makes it even more downloadable. You play and once you get over it you delete it. It is not something having a lot of features and a lot of areas to explore. It's just one simple setup.
There are many similar games copying paper toss. Some of them have exciting setups. Yet the concept remains the same. Tossing something and aiming it into a goal. We have linked some of them in the button below. Check them out.
# Loved by Females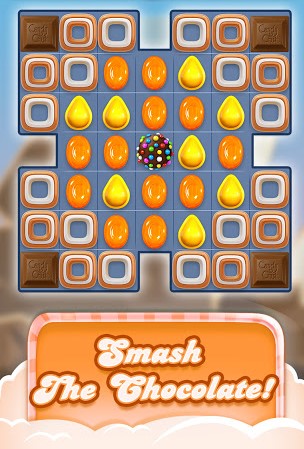 Mindless shopping and chocolate chopping are the two most effective remedies for stress and anxiety. These two relaxing mind games – Candy Crush and Bejewelled exploit this very concept.
And it is next to impossible for you not to hear about these two games. They remain in almost every household globally. Candy Crush alone has crossed 1 billion + downloads on android itself. And this shows their universal presence.
Fact, both are known to have scientific healing effects from mild stress and anxiety issues. You see a lot of chocolates and candies in front of you, in different colors and flavors. The same is with bejeweled where you see a lot of diamonds and other expensive jewels. Just by the appearance, they take away a little of your stress.
But that is not it. Your hand gestures and the soothing engagement of your mind to find the same type of candies and jewels adds up to increase the feel happy hormones.
And the surprising part is their never-ending levels. Tiffi and Me Toffee always have another level ready as you cross one. According to one of the research agencies – the Candy Crush Saga has more than 12095 levels in 807 episodes. This is insane!
Both of the games remain girls" favorite. Although played by both genders, females are known to get more attracted to these kinds. Men are mostly involved in racing and stuff.
Candy Crush is the best hit by the Kings. Of all their games like Jelly and Soda, Candy Crush just popped out. It is the game to have its own communities where real-life problems associated with the game are discussed.
Of all the Stress Relieving Games – these are the most common. And definitely, we are not claiming them to replace Fluoxetine or Citalopram, but these two at least have a big hold on the patients needing anti-depressant pills.
Recently Kings declared that you will only be able to play Candy Crush Saga on IOS and Android platforms, discontinuing it on their website. A more sophisticated platform is the amazon app. You are less likely to lose all your purchases from your amazon account. Check them out below.
Stress Relieving Games to Avoid
Not all are Stress Relieving Games. Especially the online world is filled with games which will make you more suicidal. Some of the physical on ground games too can sometimes lead you towards stress.
We download games without even thinking about their consequences. They just don't cost you your time. Some of them even cost you your mental health.
Intense competitive games like Pubg, Worldofwarships, Temple Run can lead to high pressures. Many suicidal and depression related problems are associated with these kinds of games.
Even online wordscapes, puzzles and hangman are not actually stress relieving games. They can be very good language learning exercises and mind sharpening activities for your younger ones – but definitely not stress busters.
And hence, you should be very selective if you are interested in calming games for anxiety and stress. Go for fun and light theme games like Pop It, Bubble Wrap, Fruit Ninja, Tetris or Super Mario. And ofcourse you can select any one from the 10 best stress relieving games list posted in this article.
What are 3 stress relieving activities?
3 of the best stress relieving activities are – 1) Getting social like talking to a freind 2) Playing a good stress relieving game and 3) Going out for a walk or a ride in fresh natural air.
Well these are the best 3 stress relieving activities according to us. For others – other activities can trigger happiness. For example some like reading while other write journals. Some find solace in meditation and some like to work out.